Book Appointment To View ShowFlat

Seafront Luxury Water Living at Sentosa Cove
Cape Royale proudly brought to you be Ho Bee Land Limited. It is an iconic luxurious residential tower located in Sentosa Cove, Singapore. The best in location, quality and prestige, Cape Royale is regarded as the world-class waterfront living residential enclaves in the world. Residents of Cape Royale will enjoy the spectacular and breathtaking views of the South China Sea and Tanjong Golf course.
The high rise residential development offers 302 exclusive units that consists of 3 bedrooms and 4 bedrooms types from 1680sqft to 3111sqft. Cape Royale condo has a land site of 157,108 sqft that comes with full condo facilities with 24 hour security and concierge services.
Residents have direct access to an integrated marina, One°15 Marina Club and Resort World Sentosa. All the amenities and attractions in Sentosa island are within minutes reach.
Cape Royale is easily accessible to and from the main island of Singapore, making it a convenient place to call home. Harbourfront MRT station and shopping mall Vivo City and Harbourfront Centre are just a few minutes from the development. There are plenty of retail, entertainment and enrichment classes available at both Harbourfront Centre and Vivocity Travel time to Singapore Changi International Airport is within half an hour drive away.
Cape Royale is now ready to move in and it is perfect for buyers and investors who are keen to collect the keys in the next 2-3 months. Dial +6561008187 to arrange an exclusive appointment to view the actual show suites and receive latest updates on Cape Royale at Sentosa Cove. More information on Cape Royale can be found on Balance Units Chart, pricing, 3 bedroom virtual tour and 4 bedroom virtual tour.

Greater Southern Waterfront URA Master Plan
Residents of Cape Royale will be delighted to know the Greater Southern Waterfront, Singapore's newest gem, set to become a captivating blend of modernity and heritage. Unveiled by the Urban Redevelopment Authority (URA) Masterplan, this colossal urban redevelopment project is poised to redefine the cityscape and create an iconic destination like no other. Join us on this exciting journey as we explore the unique vision and transformative potential of the Greater Southern Waterfront.
Stretching over 2,000 hectares of prime waterfront real estate, Greater Southern Waterfront breathes new life into the city's historical evolution. Once home to key port terminals, shipyards, and industrial sites, this vast expanse is now being meticulously reimagined into a seamless integration of residential, commercial, and recreational spaces. This thoughtful blend of the past and future will offer residents and visitors an unparalleled experience.
The URA Masterplan places paramount importance on green spaces and sustainability, ensuring that the Greater Southern Waterfront is a haven for both residents and nature. Picture yourself strolling through lush gardens, rejuvenating in serene parks, and enjoying breathtaking waterfront views. The rejuvenated landscape is set to promote healthier and happier living while preserving Singapore's ecological balance.
As the Greater Southern Waterfront takes shape, expect to witness the emergence of iconic landmarks and architectural marvels that will leave you awe-inspired. Collaborating with renowned architects and designers, the URA envisions a skyline dotted with futuristic high-rises and innovative structures, further solidifying Singapore's status as a global design hub.
Imagine a place where innovation, culture, and entertainment converge, creating a dynamic lifestyle hub for all ages. From trendy cafes, shopping boutiques, art galleries, to state-of-the-art recreational facilities, Greater Southern Waterfront caters to diverse interests, making it an ideal destination for families, professionals, and tourists alike.
The URA Masterplan seeks to revolutionize connectivity within Greater Southern Waterfront and beyond. Extensive transportation networks, including MRT lines, bus routes, and pedestrian-friendly pathways, will seamlessly connect this vibrant precinct to the rest of Singapore. Such accessibility will undoubtedly enhance the overall convenience and attractiveness of living and working in this extraordinary urban oasis.
The Greater Southern Waterfront, as unveiled by the URA Masterplan, presents a unique and exciting chapter in Singapore's urban development journey. Its thoughtful integration of history, sustainability, and innovation promises to create a truly world-class destination. Whether you're seeking a modern living experience, an entrepreneurial opportunity, or simply a place to explore Singapore's rich heritage, the Greater Southern Waterfront will undoubtedly captivate your heart and imagination. As this ambitious project unfolds, it is destined to become a beacon of progress, inclusivity, and sustainability for generations to come.
For more information on Cape Royale, please visit our website or contact our Cape Royale showflat for a viewing appointment. We will be happy to assist you in finding your perfect home Future Residents of Cape Royale can expect massive transformation from upcoming Greater Southern Waterfront URA Master Plan transformation for years to come.
You can download and view Cape Royale E-Brochure & Cape Royale Floor Plan here.
Cape Royale is proudly brought to you by Ho Bee Land Limited. Ho Bee Land is a leading real estate company widely recognized as the pioneer of luxury homes in the residential enclave of Sentosa Cove. The company's renowned project, Cape Royale, is a luxurious development that offers stunning views of the Sentosa coastline. Residents of Cape Royale enjoy world-class amenities and facilities making it one of the most sought-after addresses in Singapore.
Ho Bee Land has international portfolios that spans across China, Australia, United Kingdom and Europe. The company has developed many quality residential, commercial and high-tech industrial projects since its inception.
Ho Bee Land is committed with the highest quality products and services. The company's team of experienced professionals are dedicated to meeting the needs of its clients and exceed their expectations.
Besides having built luxury homes at Sentosa Cove, The Metropolis at-one north, one of the biggest Grade A office out of CBD region is one of their stellar track records. Another upcoming high tech biomedical sciences development is deem to be completed at the end of 2023.
Ho Bee Land has several investment portfolios in London namely Ropemaker Place, The Scalpel and 1 St Martin's Le Grand.
Ho Bee Foundation was set up to build an inclusive society to give back to the Singapore community. The Foundation advocate staff volunteerism and play an pivotal role providing better live for the underprivileged. Since its establishment, the Foundations has been giving their fullest support in charitable causes in various sectors such as healthcare, education and skills training , community and social welfare and lastly arts and culture.
Cape Royale condo offers 3 Bedroom to 4 bedroom exclusive layouts and buyers can expect a luxurious Seafront Living development at Sentosa Cove.
Cape Royale Pricing is out now, so stay tuned for latest updates!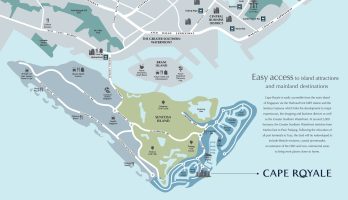 Cape Royale is located at Cove Way right at Sentosa Cove. This is the best of luxury waterfront living. With its unique location, quality construction and prestigious reputation, it's no wonder this development is one of the most sought-after addresses in Singapore.
Cape Royale Singapore offers a truly rare and integrated waterfront resort concept that incorporates residential, commercial and marina facilities into one exclusive enclave. Residents has direct access to Resort World Sentosa, One°15 Marina Club and all of Sentosa Island attractions.
Cape Royal condo is minutes away from Harbourfront MRT station and shopping mall Vivocity and Harbourfront Centre which has many choices for food, entertainment, groceries shopping and enrichment classes.
This makes it the perfect place to call home for those who want to enjoy all that Sentosa has to offer. If you're looking for a luxurious and serene place to live, Cape Royale at Sentosa cove is the perfect option for you. Contact us today at 6100 8187 to learn more about this one-of-a-kind development.
Hopeful buyers of Cape Royale condo can explore the surrounding with the Cape Royale location map.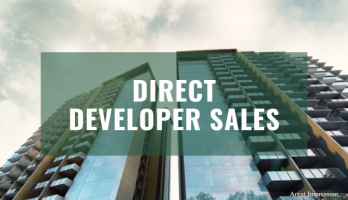 If you like to view Cape Royale showroom, kindly book your showflat appointment through this portal directly or you can simply dial +65 6100 8187 in advance before you make your way down to view Cape Royale Showroom. The showroom will be closed for weekly cleaning on certain days and on some weekdays for routine maintenance works or developer's private events. Therefore, it is strongly advised to book and secure the appointment online before heading down to the showroom.
For keen buyers whom had registered the showflat appointment  with us ,you will be benefiting from our Direct Developer Price with NO COMMISSION payable by you.
However please do note that all balance units for sale at Cape Royale are based on first-come-first serve basis. If you would like to reserve a unit at Cape Royale before heading down, we will gladly be able to assist you only for a period of not more than 2 hours and is subject to management's approval.
Cape Royale's price is subject to change without further notice.
Book An Appointment to view Cape Royale Showflat & get VVIP Discounts (Limited Time), Direct Developer Price, & Hardcopy E-Brochure. Guaranteed with Best Price Possible.
OR
Fill up the form on the right and get a copy of Cape Royale Price, E-Brochure, and Latest Updates!
Strictly no spam policy.